Hystory
As often happens in human affairs and professional, productive activity is initiated by a series of almost random circumstance; is in fact the friend suggestion in 1978 to convince Mr. Abele Ravasi, commercial officer at the time of a company in the food sector, to begin a modest production of plastic bags. The newly formed company, thanks to the support of his wife Mrs. Luciana, begins to operate in a small workshop in Seregno, with a few machines and really want to do.

The good performance of the firm, leads after a short time Mr. Abele to leave his job to devote himself entirely to the development of ELLE EMME whose turnover was progressively increasing. In later years he joined the company his son Paul, who after a first experience with her father, still deals with the production phase. In 1989 the company changed its name acquired its current name.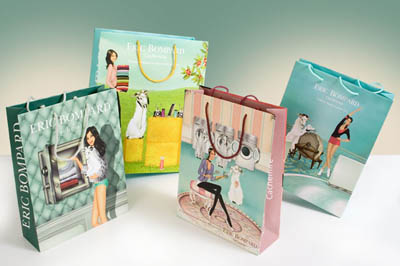 The following entrepreneurial success soon require more space, adequate production and administrative functions more complex than at the beginning. It 's so that in 1993, the company moved to its current headquarters in Seregno (Monza and Brianza), where the product range is expanded with highly innovative solution. The production includes proposals of various types, oriented to the industrial sector (bags for packaging), the large-scale distribution (shopper bags, garbage bags), public institutions and large communities (supplies for hospitals, municipal companies, clinics, hospitals, nursing homes) and all the stores (bags and custom bags, packaging bags, bags for advertising, events, fairs, festivals).


ELLE EMMEis a company that has managed to retain a high degree of flexibility, which allows it to manufacture products according to specific customer's design, performing in such cases, even an advisory function for the product optimization in technical and economic terms. A key aspect of the activity, that in all these years has never changed, it is the pursuit of the high quality of the product, designed to meet the unique needs of each client, through the study and the realization can be personalized for both small and for medium-sized and large companies.

That's why the high quality standards of today are the essential foundations on which it will base its commitment to innovative solutions for a constant technological improvement. A complex teamwork, which confirms the continued commercial success, placing ELLE EMME as a leader in the field of flexible plastic packaging.